In many ways, it's a long way from the traffic lights in suburban Lilydale; but in another sense, it isn't so far. Timor-Leste (also known as East Timor) is one of Australia's closest neighbours, a small and young nation with a troubled recent history and many of the economic and social challenges that come with being exploited historically by much larger surrounding nations.
We are visiting rural villages in the south-eastern province of Viqueque, communities in which ADRA has been working over the past couple of years with sanitation, water and agriculture projects funded through ADRA Australia.
It is the hottest, driest time of the year in communities that have been already affected this year by the El Niño drought. Water wells, pumps and communal taps offer improved quality of life and greater community cooperation with the opportunity for vegetable gardens, better nutrition and a little income from selling excess produce. Despite being an ADRA supporter for many years, it's the first time I have seen ADRA development projects up close in an international context.
Residents in the village talk about the significant changes in their lives in the past few years, with roads, electricity, mobile phones and water now easily accessible features of their everyday lives. To us, this kind of development can look somewhat slow and boring. For the people in those communities, it is transformative.
In one village, the ADRA-installed water system has not been working for two weeks and the community has had to resume their former daily chore of carrying water from the nearby river. The water system is now managed by a community committee but, with our visit, local ADRA staff are able to get the water pumping again, while the community had been waiting on outside technical assistance.
As the water begins to flow, we are given a glimpse of the difference it makes. The next afternoon, as one elderly woman tells us of how her husband dug more than 500 metres of trench to allow a tap station to be installed near their thatched hut, the water tanks are full again.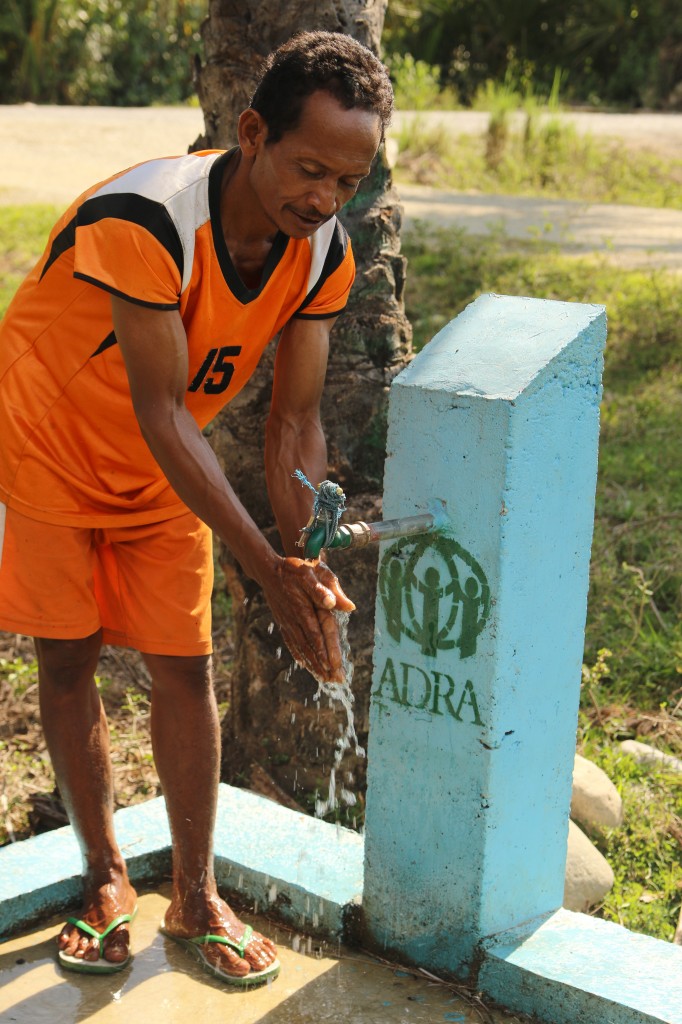 Nathan Brown is a social justice advocate and book editor at Signs Publishing Company.