building healthy communities
Health is at the heart of so much of the world's poverty and suffering. When communities don't have enough food, when they depend on unsafe water sources, when they don't have access to reliable health support, every life suffers.
ADRA Timor-Leste has a long history supporting anti-tobacco health messaging and regularly supports and participates in World No Tobacco Day with marches through the capital of Dili. Worldwide, tobacco kills 6 million people every year through diseases such as cancer, heart disease, respiratory disease and childhood disease. 56% of the Timorese population use tobacco, 70% of which are male and they spend $30 a month that could be spent on 3 sacks of rice or 1 box of cooking oil.
The rate of malnutrition in Timor-Leste is alarming with 50% of children under five years of age experiencing stunting of their growth and development. In Viqueque only 23% of young children meet minimum dietary diversity standards. Finding sustainable ways to improve access to nutrition, clean water, and health resources can be the difference between life and death for the men, women and children we serve every day.
Our health can be affected by almost all aspects of our lives.
Here are some of the ways that we're helping to build healthier lives for those we serve:
 – Promote healthy cooking and develop recipes for increased nutrition and diversity
 – Trainings in nutrition, particularly for children and infants
 – Awareness raising on the harmful effects of tobacco
 – Advocating for stricter tobacco control regulations
 – Trainings on the importance of hand washing, hygiene and sanitation
 – Working with District Health Volunteers 
 – Use of IEC materials to discuss health principles with communities
 – Conducting cooking demonstrations on how to prepare healthy food from locally sourced products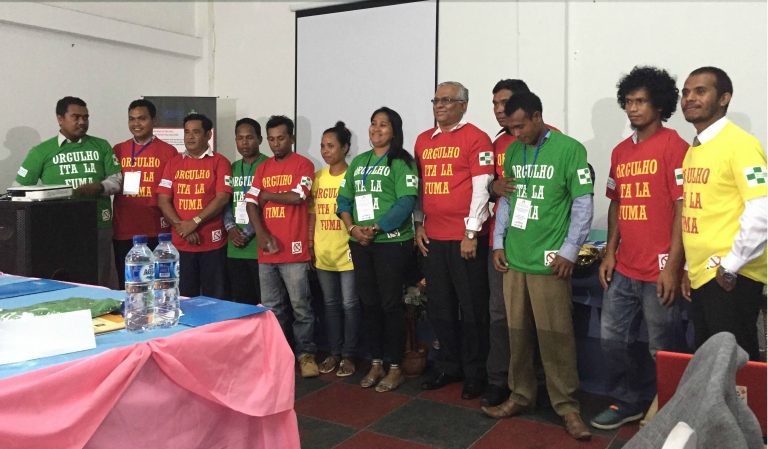 HEALTH
In Timor-Leste nearly 70% of adult males smoke. Cigarettes are heavily advertised, easily bought by young people, and their dangers are not well known.
Read More