I am Olimpia (30 years old) I live in Viqueque district.
"I am a single mother after divorced with my husband; I have two daughters ages 3 & 5 years old. I became a member of Saving and Loan Group called Futuru To'os Na' in (The Future of the Farmers) since 2020. I borrow the money from the SVL group and starting a small kiosk selling basic needs or groceries. Every day, I make cookies for selling and every day I earn $.5.00 – $.10.00. I also work in the garden growing cassava, corn, vegetable and other crops to respond our daily needs" she said.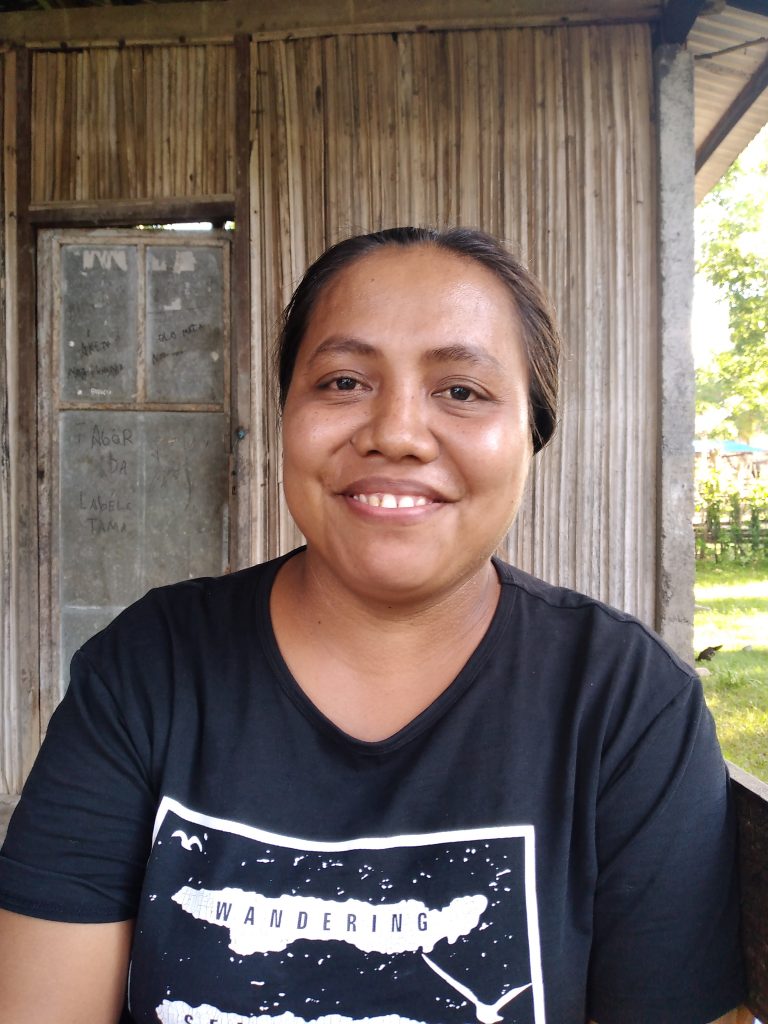 She also mentioned that she wants to learn more few specific skills to improve her business: "I want to learn more how ensure selling hygiene cookies, client services and I also the skills to identify fresh vegetable for selling".
"I am working hard, because I should facilitate my younger sibling with their education needs. I feel proud, because through this small business I can facilitate my younger siblings' school needs, respond our daily needs within the family and I have fixed our toilet. She said that she has no option, because she is a single mother and she is the one responsible for her own needs, her kids' needs and also her younger siblings needs".
"I face challenges like sometimes people not buying what I sell like cookies, but keep selling because I need money to survive and respond to the family needs", she added.
She also encourages her female colleagues to work hard and be more active, "My message to my female friends, we can and we only need to be more active and work hard, we should not dependent only to our husband. We can do more works to help respond to our family needs".
---
Story Captured by: Deonisio Alves
Photo: (c) ADRA Timor-Leste, Deonisio Alves
---