It's 2am in the morning. Rain is pounding on the tin roof. Elvira wants to just roll over and fall back to sleep – but nature calls.
She picks her way through the overgrown grass outside the house and ventures as far into the bush as she dares: surely no one will see her here. She tries to go about her business quickly and within minutes she is back in the safety of her home, puddles of rainwater pooling around her feet.
Without a toilet, Elvira, her husband and her son were forced to use the bush around their house in rural Timor Leste for years. "I didn't feel comfortable because people could see," says Elvira. "The dogs and pigs would bring the waste back to the house. It would make us sick."
The battle to stay well was constant. Their nearest water source, the river, was almost half an hour away. Elvira and her son Aniceto would be up early every morning collecting water. Together, they would carry as much water as their bodies could take back home. But even after all their efforts, the water wasn't clean. "When we took water from the river we had to boil it first," Elvira says. "If not, we would get sick."
Elvira's inability to meet the family's basic sanitation needs affected all aspects of their life. Aniceto was often late to school, or would miss school altogether because he was collecting water instead.
"I send my children to school because I want them to have a good future," says Elvira. "But because the water was far away from our house, my children got punished by the teacher for being late."
Life carried on this way for years until ADRA began working in the area.
With help from ADRA, Elvira and her husband now have a new latrine. They no longer have to use the bush, giving Elvira and her family their dignity back. "I don't feel ashamed anymore," Elvira says.
A water pump was also installed within twenty metres of Elvira's house, saving the family time, restoring their health and ensuring they have a source of income.
"I am happy because we don't need to go far to fetch water. The water is near our house," says Elvira. "We don't get sick when we drink the water because the water is clean."
For Aniceto, this means less time collecting water and more time in school. "Water is close now so I can take a bath and I am not late to school anymore," Aniceto says.
The family garden is now plentiful too.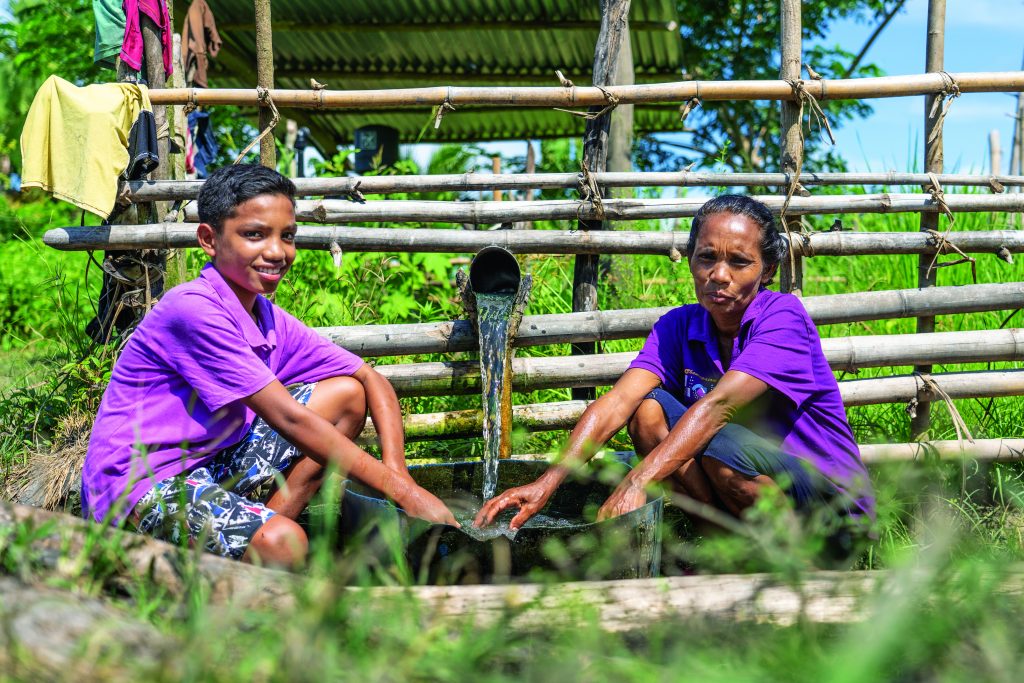 "Before we couldn't plant vegetables, but now, we have water close by so we can plant vegetables for our food," says Elvira. "Each day we sell some, and we eat some."
Although life for her family has improved, Elvira is concerned for the wellbeing of others in the community. "Many people do not have water like this," she says. "In other places, no one has yet drilled water like what we have here. Some other people also want to have water, but they have no water source."
Elvira's life has been transformed through your help in partnership with ADRA. However, Elvira fears for many others who still struggle with poverty, sickness and lack of dignity.
Original Story: ADRA Australia